Veteran's Day

Making Ornaments

Byron's Miracle on Second Street

November, 2006



Veteran's Day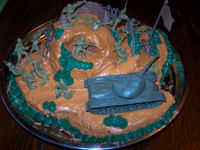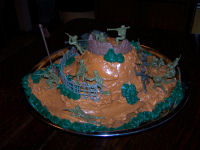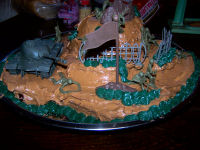 The Cake Jean made for Terry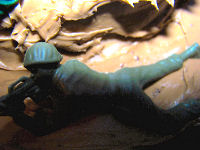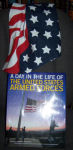 Close-up of a soldier....Huge book and one of four patriotic dish cloths from Laura.



Making Ornaments at Laura's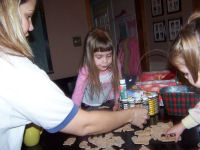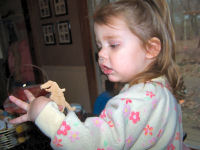 Laura, Daphne, Erin....the ornaments....Erin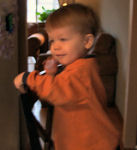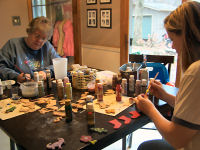 Brendan....Grandma Kathy and Laura



Byron's Miracle on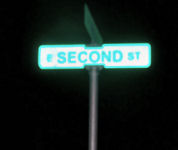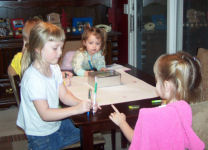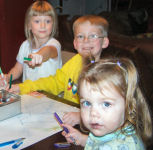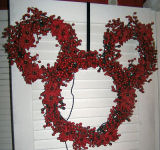 As soon as we got to the Hineses, the kids started playing....wreathe that will go above the new fireplace.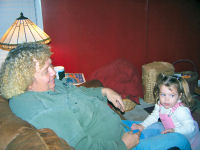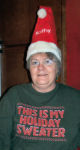 Grandpa Terry and Erin....Grandma Kathy ready for the Festivities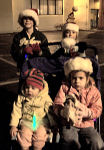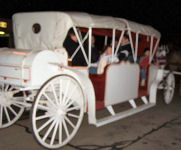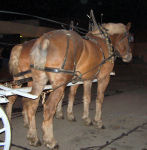 After Alex, Hannah, Erin and Daphne posed for a picture, we went on a carriage ride.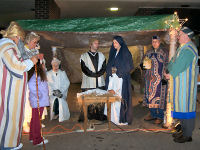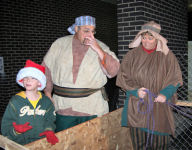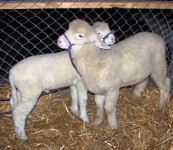 The Live Nativity Scene....Alex with the Shepards....A 3 month and a 5 month old lamb.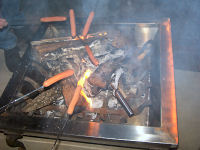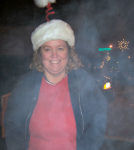 Then is was on to the Bank where we got chips and dip and a hot dog on a stick.
We had to cook our hot dogs over an open fire....Becky cooked one for Terry.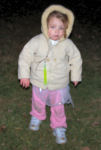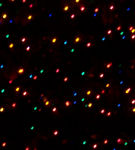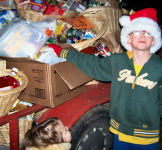 Next we all went to the tree lighting ceremony.
Erin....Lights from the small tree....Alex pretends to take some toilet paper from the baskets for the poor.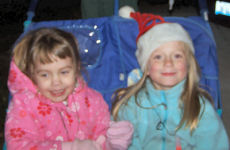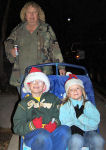 Daphne and Hannah in the stroller....Grandpa Terry pushes Alex and Hannah.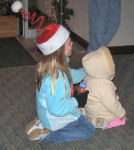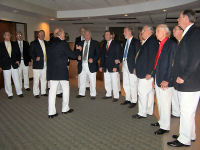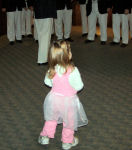 Hannah and Erin enjoy the wonderful singing at the Bank...Erin even danced a little.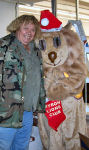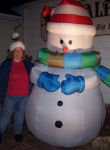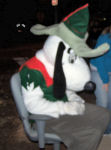 Grandpa Terry posed with the Lion, Becky posed with Frosty and no one would pose with Snoopy.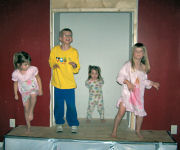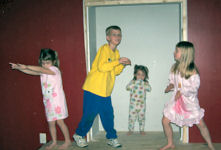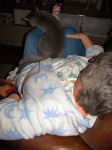 The kids perform in the hole where the new fireplace will go....Grandma Kathy and Quincy watch the fun.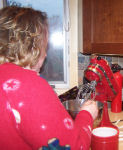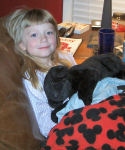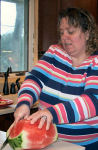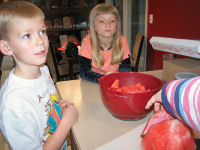 Becky making waffles for breakfast....Hannah....Becky cutting watermellon....Alex and Hannah.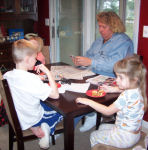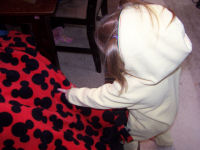 Alex and Grandpa Terry playing Uno....Erin looking at all the Mickeys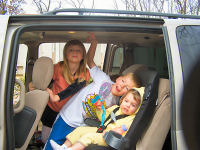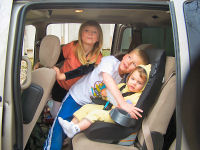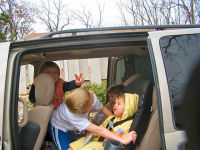 Cousins saying Good- Bye.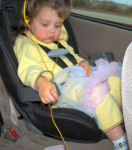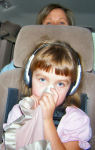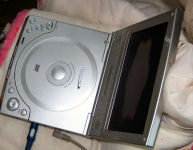 Erin and Daphne watching a Barbie movie during the ride home.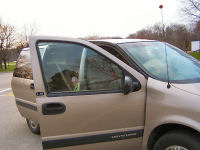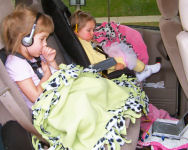 The Bat Van at a rest stop....The girls enjoying their movie.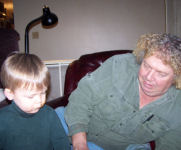 When we got home, we babysat Brendan while Jean and Jeff went out to dinner.
Brendan and Grandpa Terry play.

Email Grandma Kathy Return to Grandma Kathy's Home Page