Walks of 2003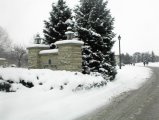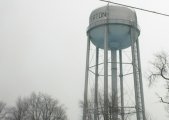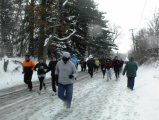 Duneland Family YMCA 2003 Flurry Scurry. The day after 15 inches of snow fell in Chesterton.






Jean won a trophy!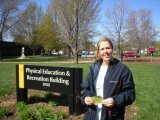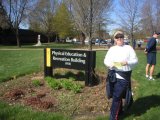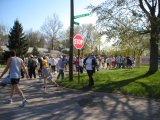 Purdue Calumet. April 26, 2003...Jean and Laura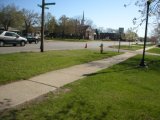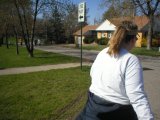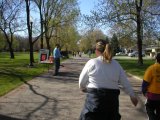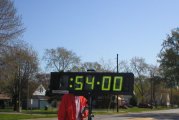 September 6, 2003

Kathy and Eileen joined Jean and Laura for a walk in Valparaiso. Laura beat her previous record. Kathy and Eileen clocked in at 1 hour and 4 minutes. Kathy held Eileen back....at the back of the pack....but is proud to say she finished. Kathy thought Indiana was flat....where the heck did the hills come from? Eileen pointed out that part of our walk was on Ravine Drive.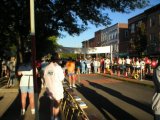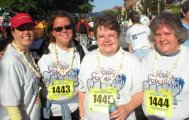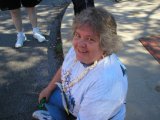 The Runners line up...Eileen takes a shortcut between barriers...After the race...Kathy takes a well-deserved cigarette break.
Laura made our Popcorn Necklaces....we got a lot of nice comments about them from strangers.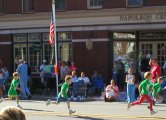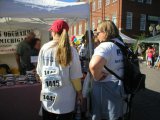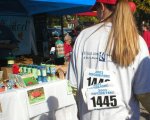 Five-year-olds running....We put all our numbers on Laura....we told her about them about an hour later.

The very next day Laura and Eileen did a walk in Monee and they both broke their personal best records.
Eileen shaved 12 minutes from her time!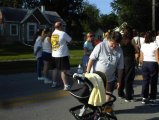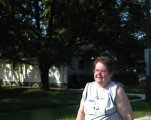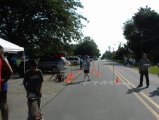 Daphne was along for the walk. Eileen crosses the finish line.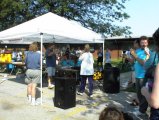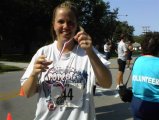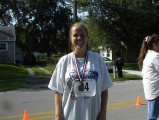 Laura won a medal! Eileen came in fourth place in her division!

Race to Stop Global Warming
September 21, 2003
Laura, Eileen and Daphne.
Featuring Daphne's first race, a "Diaper Dash" where she won a ribbon!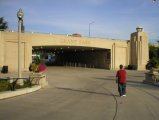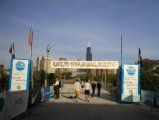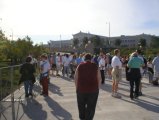 Eileen warms up and then begins the race.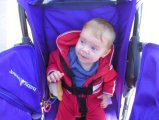 Daphne gets encouraging words from Great Aunt Eileen, then wonders what she is in for and finally, competes in her race.
Daphne didn't move much but neither did the other two contestants.
So when the finish line was finally moved over their heads, Daphne won because it crossed her first!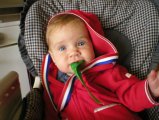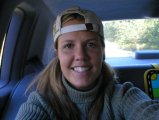 Back home, Daphne poses with her ribbon and then chews it up. And a picture of Laura.

Will County Forest Preserve Fall Fest Walk
September 27, 2003
Jean and Laura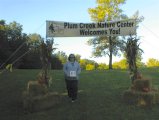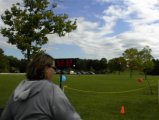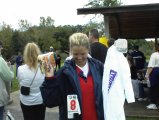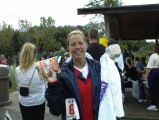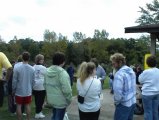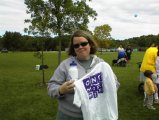 The Susan G. Konen Breast Cancer Foundation
October 4, 2003
Kathy, Jean and Laura were volunteers and had a great time!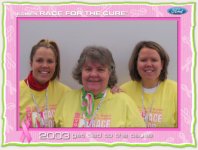 Our shirt and a free picture from Ford.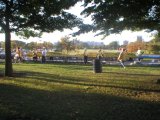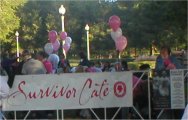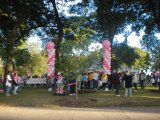 Huge tables of bananas and the Survivor Cafe.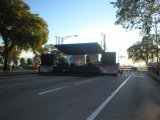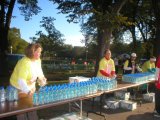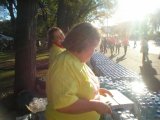 The bandstand....Jean, Laura and Kathy open cases and cases of Fiji water for the runners and walkers.
After the water was ready to go, we passed out bananas.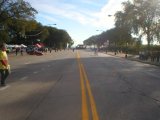 There were about 6,000 people in the race!...Laura wearing her picture of Daphne...The bandstand with a band playing.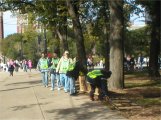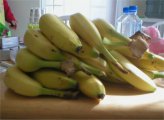 The SWAP guys did a great job cleaning up...our loot...our bananas.

Breast Cancer Walk in Baltimore
October 26, 2003
Kathy, Laura, Daphne, Eileen and Cherie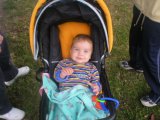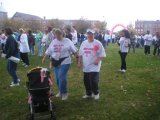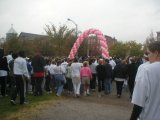 Perfect day for a walk....not too hot or cold and overcast.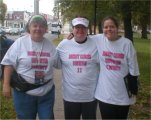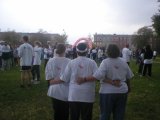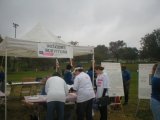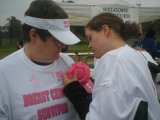 Our shirts.....Eileen gets a special ribbon!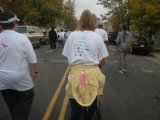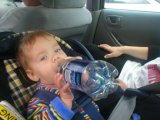 Laura's ribbon looks like a tail....Daphne plays with Mommy's water bottle.

Email Kathy Return to Kathy's Home Page