Earlier Tour of Arlington National Cemetary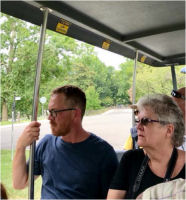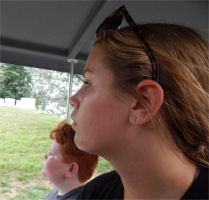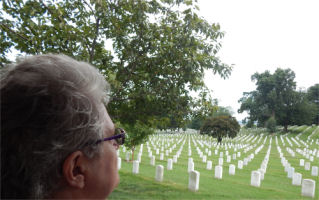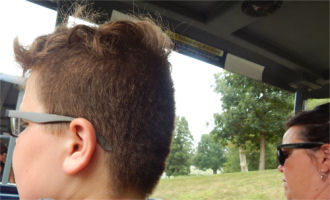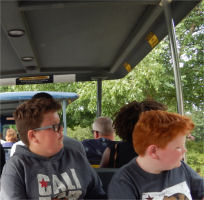 We toured Arlington even before we checked in to our hotel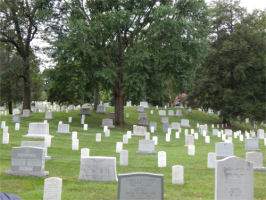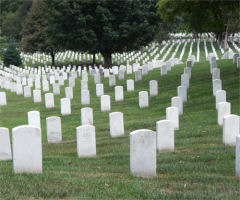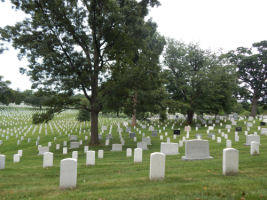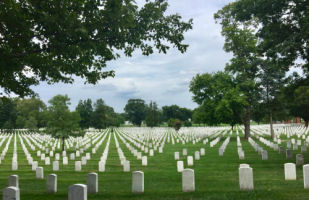 We saw thousands of headstones....Over 400,000 honored men and women from the Armed Forces are buried here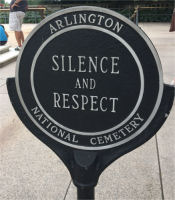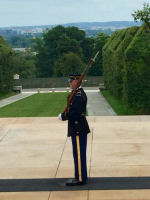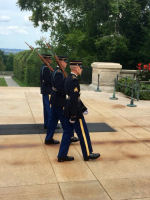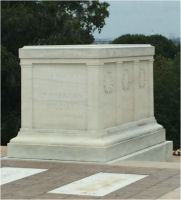 The ceremony at the Tomb of the Unknown Soldier was amazing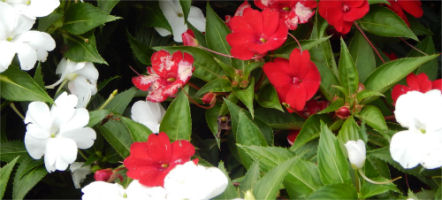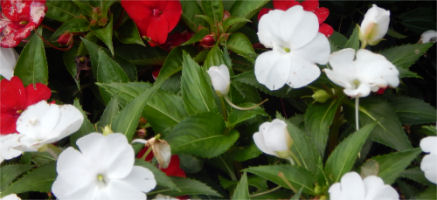 Beautiful flowers near the Tomb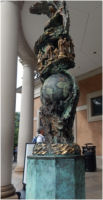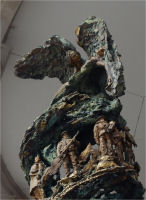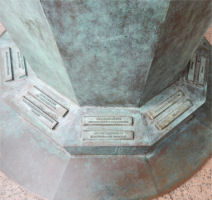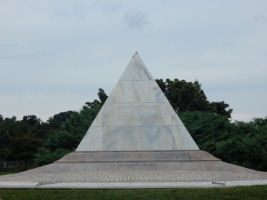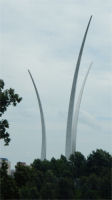 First three pictures are of the sculpture, The Price of Freedom....The next is for the U.S. Coast Guard Cutter Tampa....The last is dedicated to the U.S. Air Force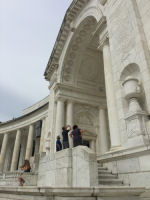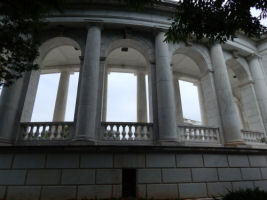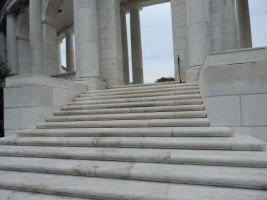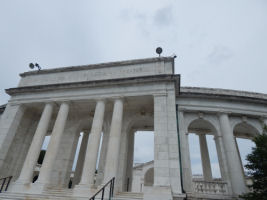 Arlington's Memorial Theater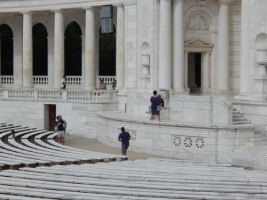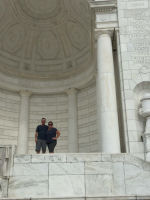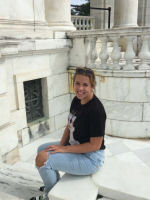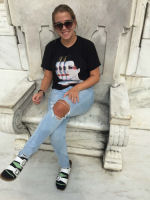 A fun place to explore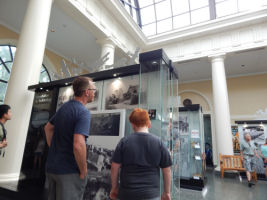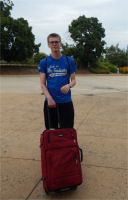 In the museum....We caught up with Alex here




Wonderful Gardens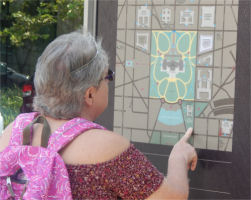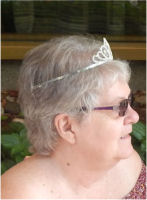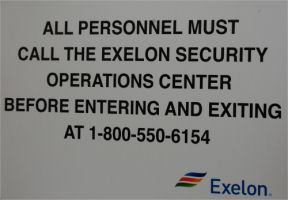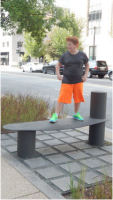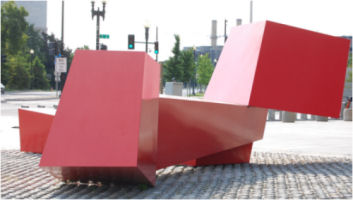 On our way to the United States Botanic Gardens....Yes, I am wearing a tiara....Art

The United States Botanic Garden wasn't open yet, but we found a nice outdoor park:
Bartholdi Park is a public park named after French sculptor Frédéric Auguste Bartholdi, who is known primarily for designing the Statue of Liberty.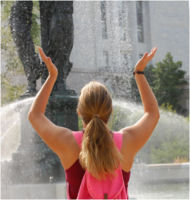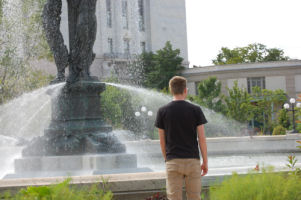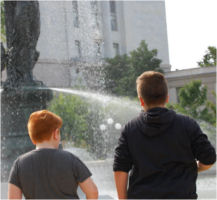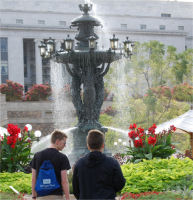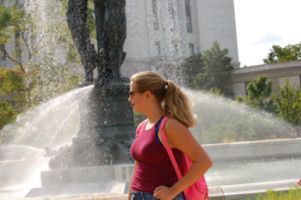 And it had a fountain! Daphne, Alex, Owen and Brendan, Alex and Brendan, Daphne again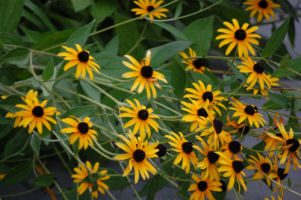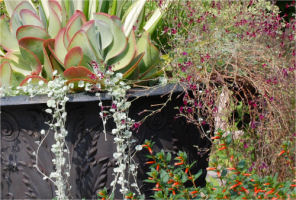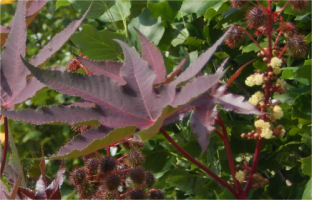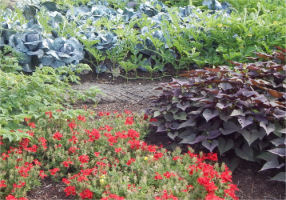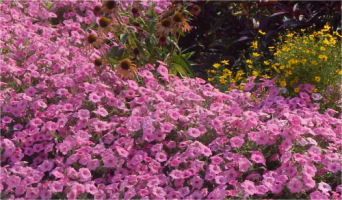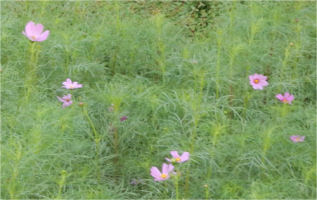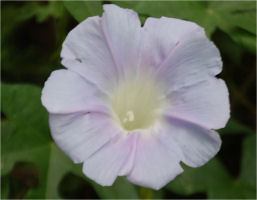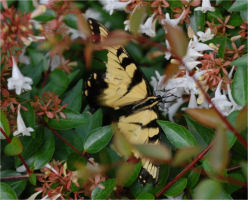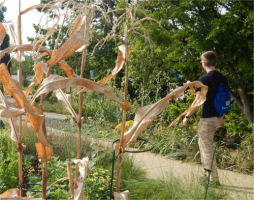 I wish I could post all the lovely flowers I saw (and that cute butterfly)!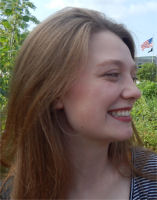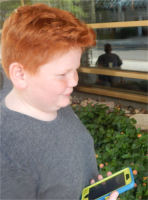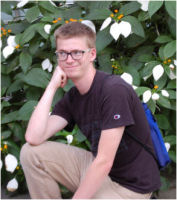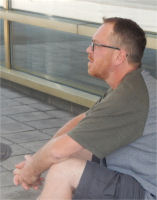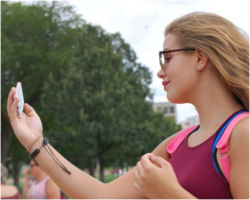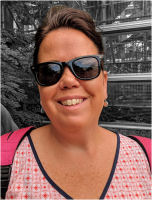 Hannah, Owen, Alex, Jeff, Daphne, Jean and Jeff

The United States Botanic Garden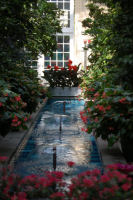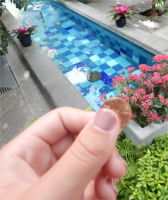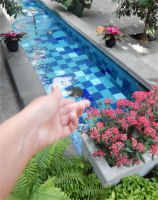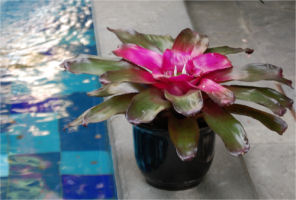 A lovely water feature in the lobby. Why are we humans compelled to throw money in water?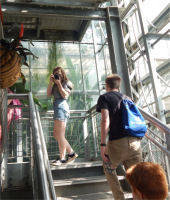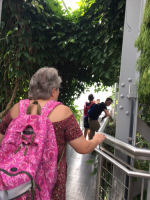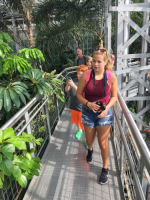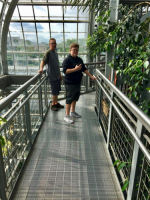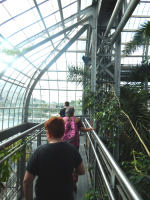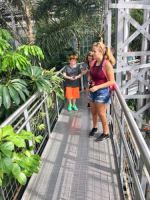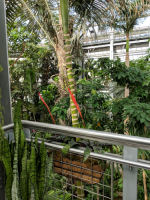 On the stairs and bridge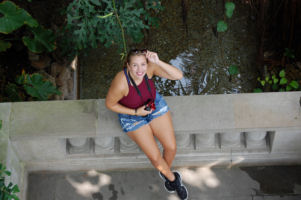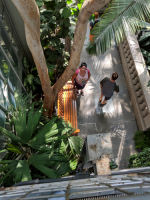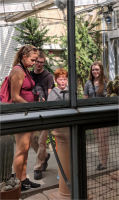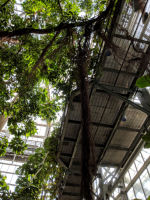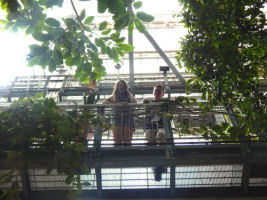 Views from the bridge....And from another room....And under the bridge....And to the bridge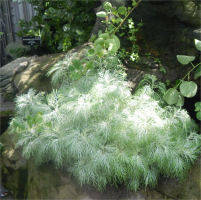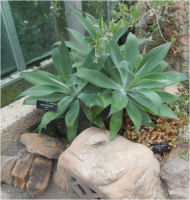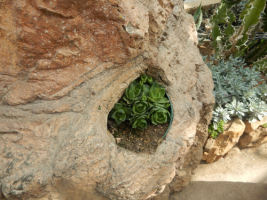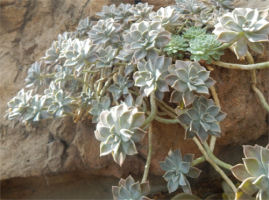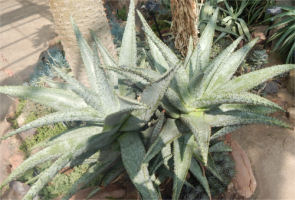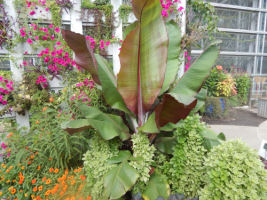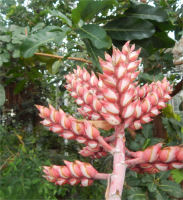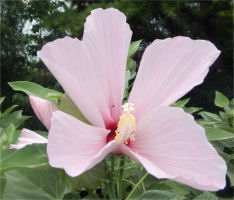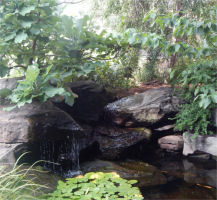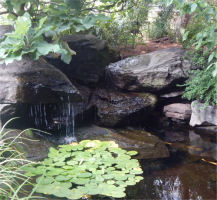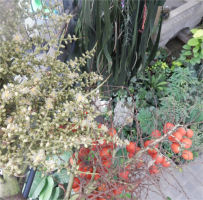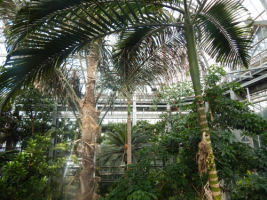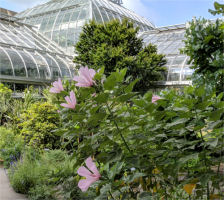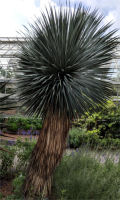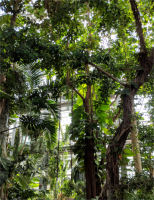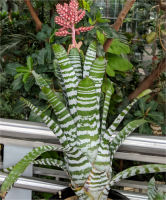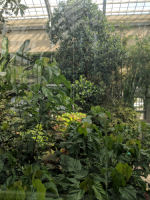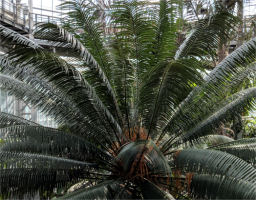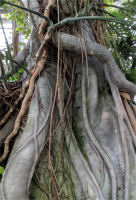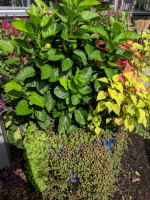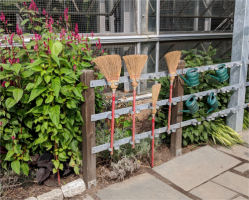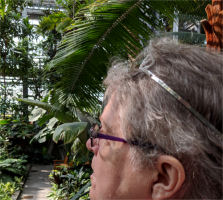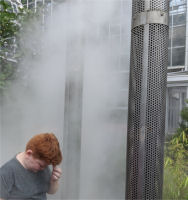 A few of the wonderful plants we saw....Kathy enjoying the scenery....Owen enjoying a spray of water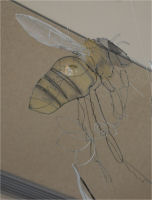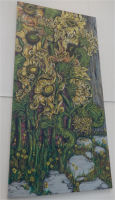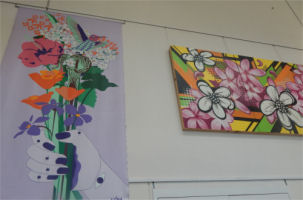 Then we found this terrific room with plants and art....But there was a wire bee....Not long after I was stung by 10-15 yellow jackets....Shiver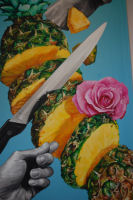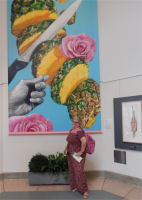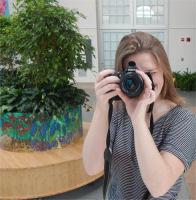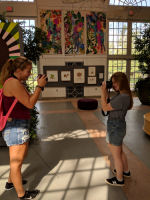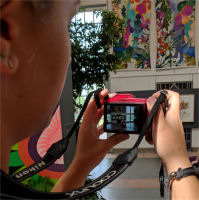 And then the posing began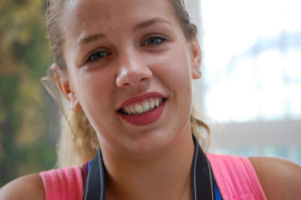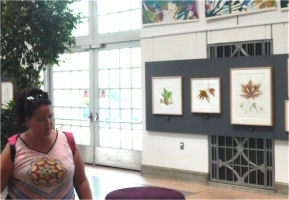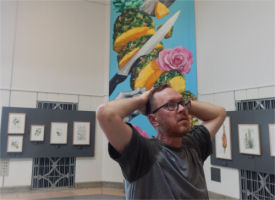 Daphne....Jean....Jeff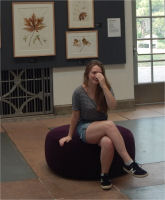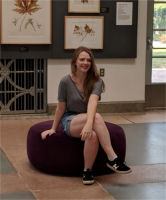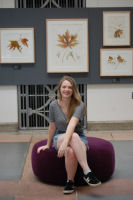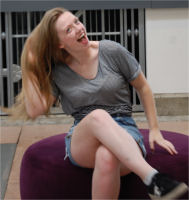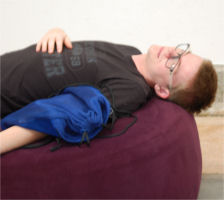 Hannah and Alex posing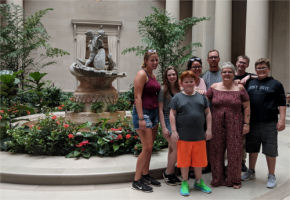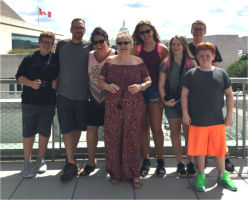 I really appreciate the strangers who take the time to take great pictures of us!



Sculpture Garden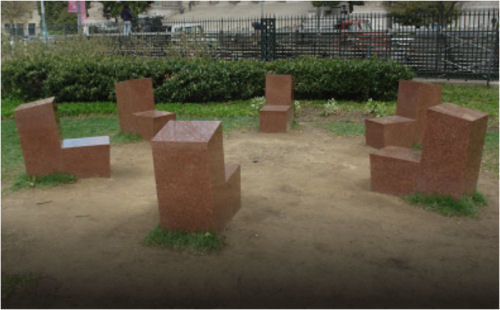 Daphne yelled, "Grandma, this isn't art!"....She should see the stuff at the Art Institute that I don't consider art...lol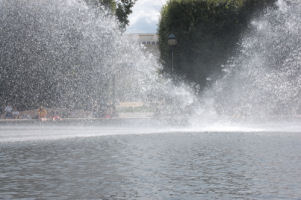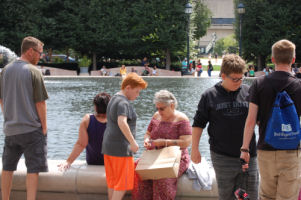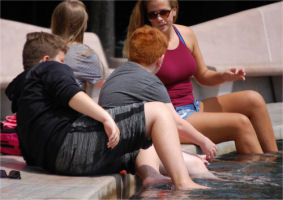 The fountain was quite welcome because our feet were getting sore from all the walking...
To places and inside places....In the middle picture I'm giving Owen money for cold water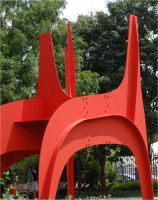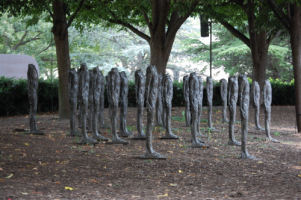 The red sculpture is a horse....The second one:
The sculpture of Polish artist Magdalena Abakanowicz is largely drawn from her experience of World War II and its aftermath. She is best known for her "crowds"
(as she calls them) of headless, rigidly posed figures whose anonymity and multiplicity have been regarded as the artist's personal response to totalitarianism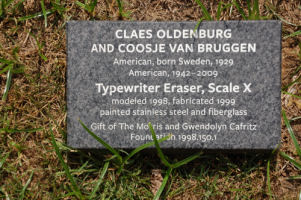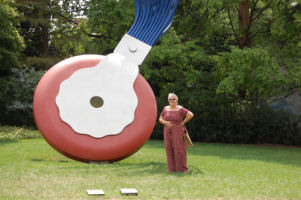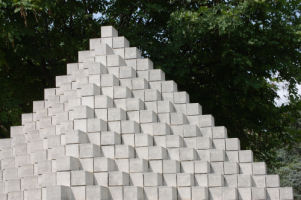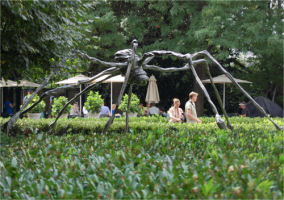 Back in the day....A pyramid....Yuck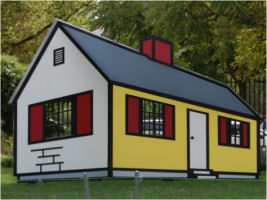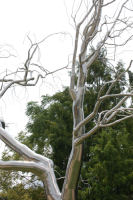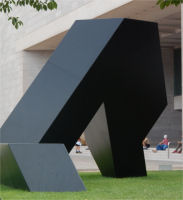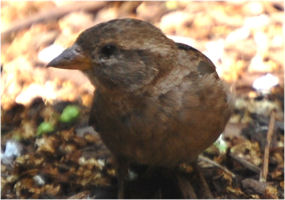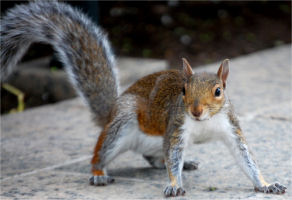 A house....A beautiful silver tree (I'm looking for a dead tree in my yard to paint silver)....Art....A bird....A squirrel




Clyde's and Other Places We Ate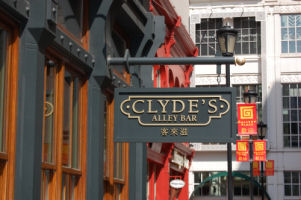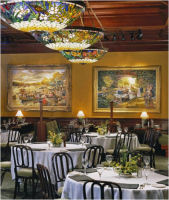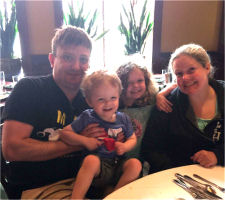 This is a wonderful restaurant....The Thackers: Chris, Daniel, Anna and Cherie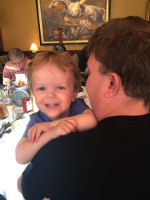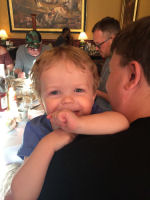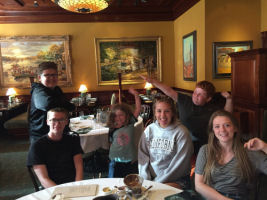 Kathy is in the background of darling Daniel and Chris...Then you see Pat and Jeff in the background....Eileen and Jean were also there
Yes, the kids had their own table with Anna....Daniel got to sit with the adults....We had the entire room to ourselves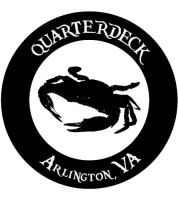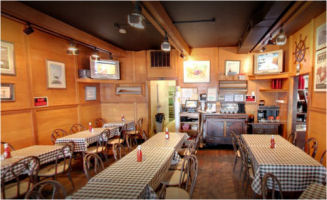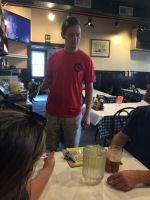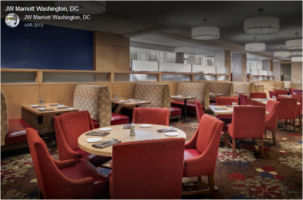 We somehow lucked into this really great seafood restaurant....We had a nice dinner with Linda at the Marriott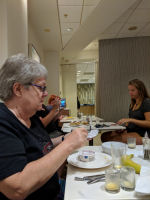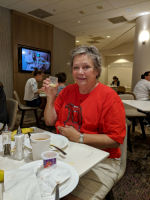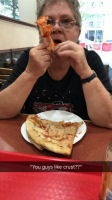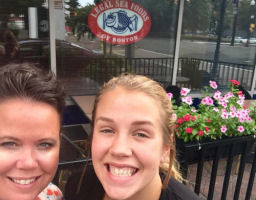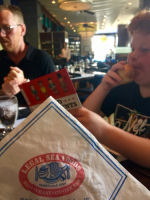 Breakfast every morning was very good....Pizza in the place next door was ok but the ice cream was great....Part of our group had a great dinner at Legal Seafood




National Air and Space Museum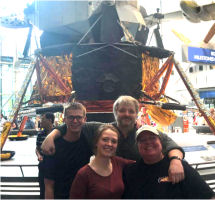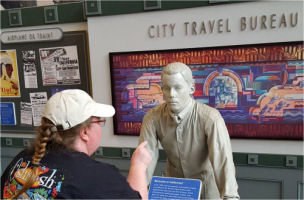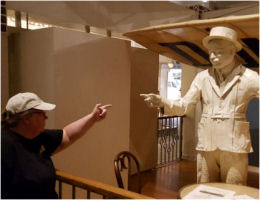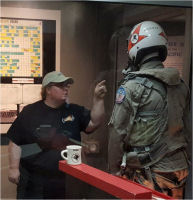 Daphne and the Hineses went to this Museum where Becky made sure they had a fun time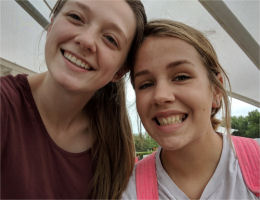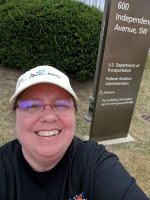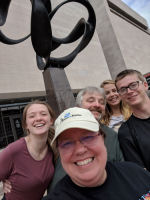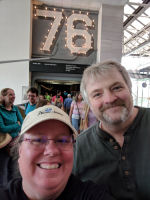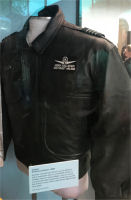 Lots of Smiles and of course Herb Kelleher's jacket is in the Smithsonian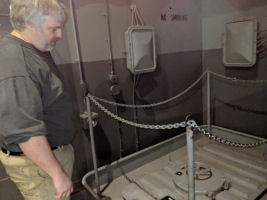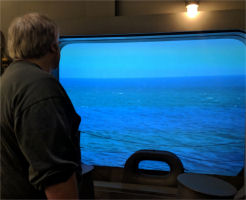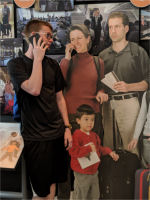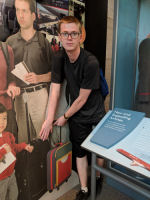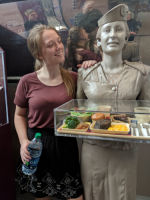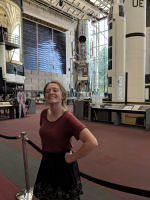 Bill....Bill remembering being at the back of the Truman watching dolphins frolic
Alex chatting with a fake family and then trying to steal their luggage
Hannah with a Flight Attendant and a big rocket



Residence Inn by Marriott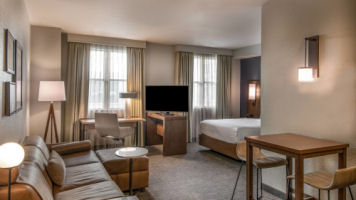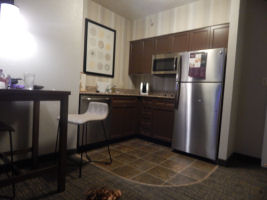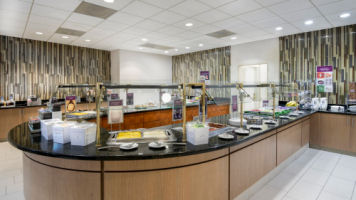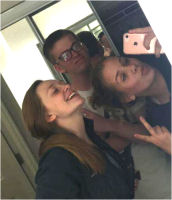 Our rooms were great....As was the Breakfast Buffet every morning....These three shared a room,
The Lahms were in another and Grandma Kathy was in another....Linda also spent a night here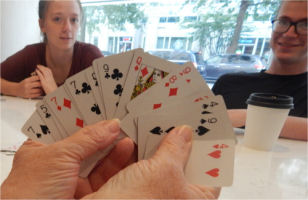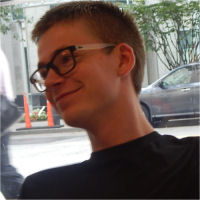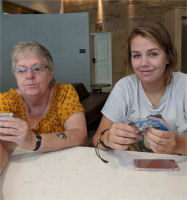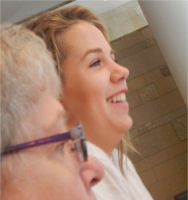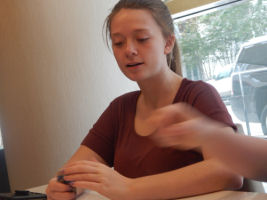 We were playing Uno with regular cards. Jokers were draw four but I thought Jacks were.
When a Joker finally showed up, the Grandkids confessed that they just let me draw four on Jacks. They secretly called it, Grandma's Rule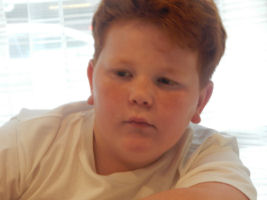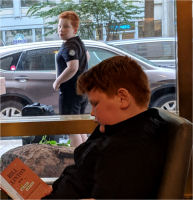 Owen watches the game....A little later his future self checks him out through the window






The Newseum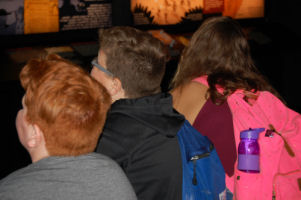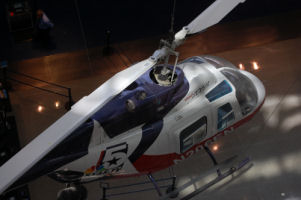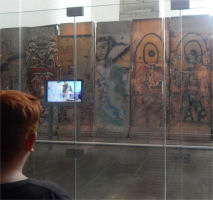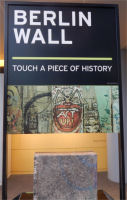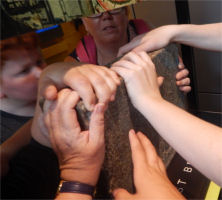 Watching a presentation....A News helicopter....Interacting with the Berlin Wall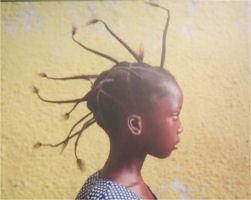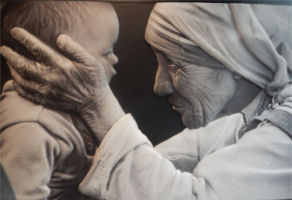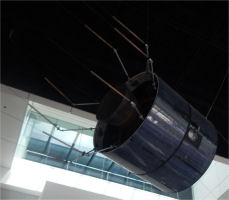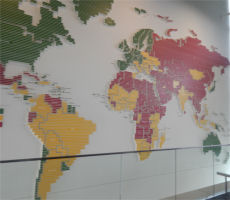 Not many Pulitzer Prize Winners I can show but here are two....A News satellite....Green countries have a free press Yellow part free and Red not free






Monuments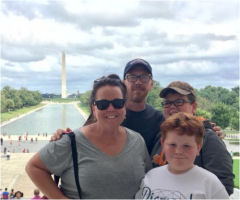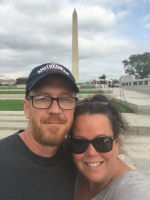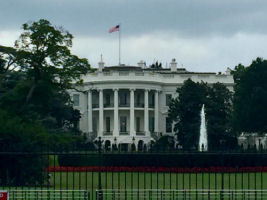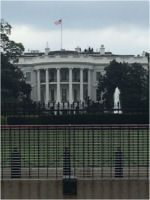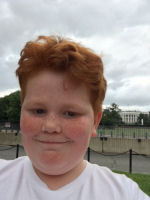 The Lahms....Jeff and Jean....The White House....Owen in front of the White House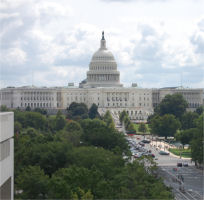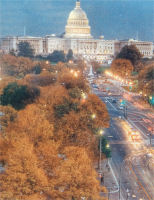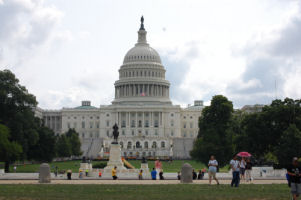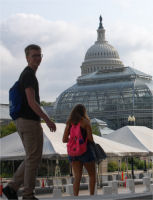 The Capitol....Alex and Daphne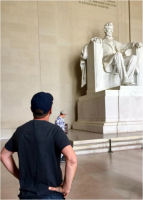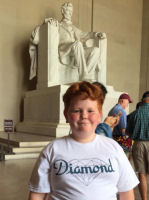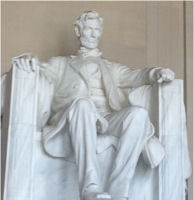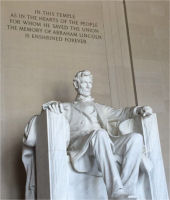 The Lincoln Memorial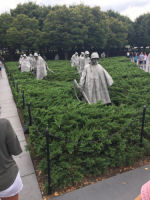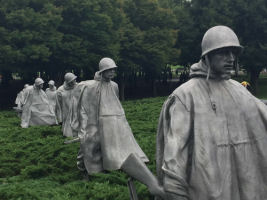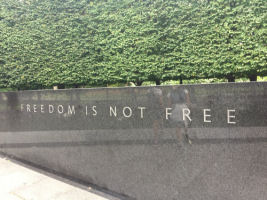 The Korean War Memorial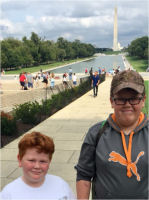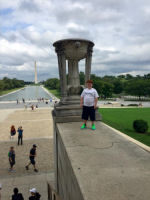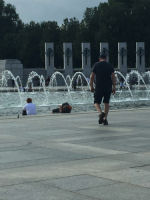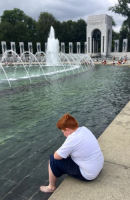 The Lahm Boys






Smithsonian National Museum of American History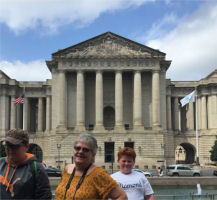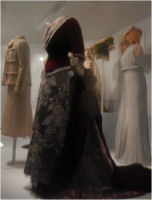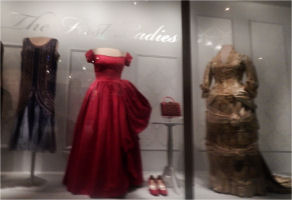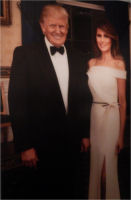 Brendan, Kathy and Owen outside Kathy's favorite museum....The First Lady Dresses Exhibit is always fun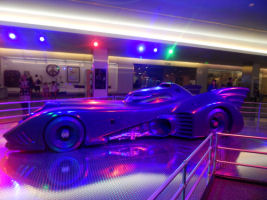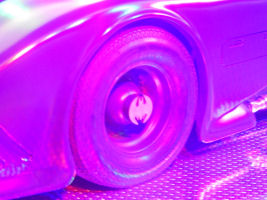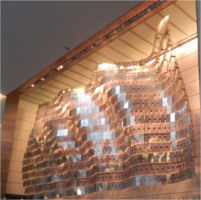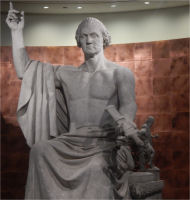 Batman Car....Sparkly flag....Statue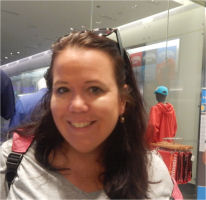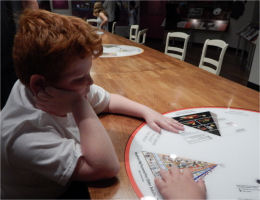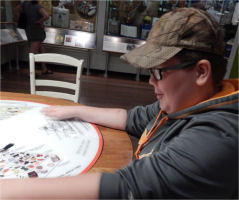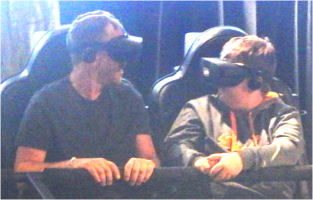 Jean....Owen....Brendan....Jeff and Brendan....It was Jeff's first time checking out Virtual Reality....Fun to watch!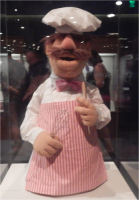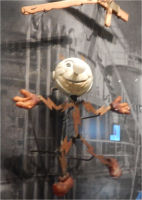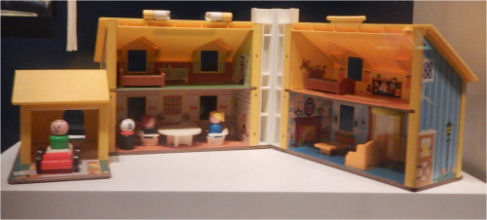 The Swedish Chef....A puppet....Little people house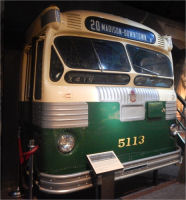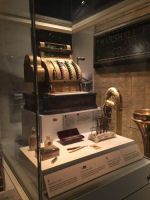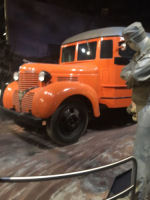 I was on a bus like this....And used a cash register like this....truck








Erin's Trip to Washington in October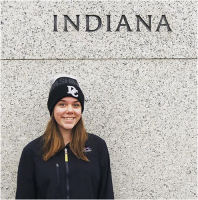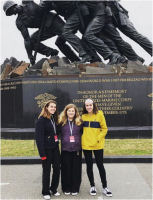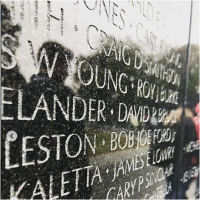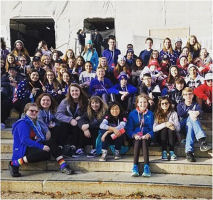 Erin....Erin, Abbie and Maddie....The Wall....Class Picture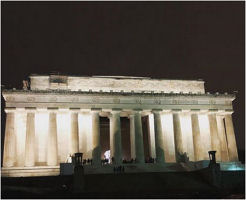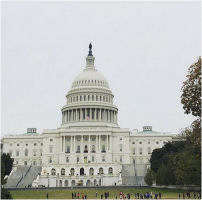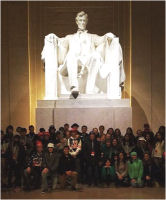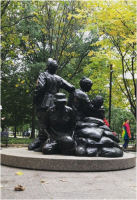 Monuments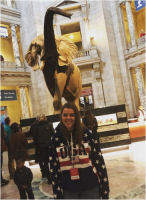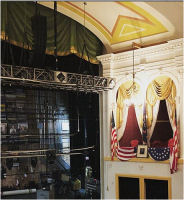 Erin....Ford's Theater


Email Kathy

Return to Kathy's Page