Bobby Sprowl Baseball Camp 2007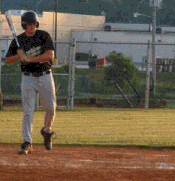 Here are some pictures of Billy Jr., Brandon and Bradford at the Bobby Sprowl baseball camp 2007. There are also some of Billy Jr. at a summer baseball game with his high school team. I got a lot of pics of the boys with some of the camp coaches from the Shelton State baseball team. Many pictures include Bradford Johnson (our friend who is already in many other pictures). It really was a great week. Bobby Sprowl invited Billy to come out and practice with them in the fall. He was really impressed with Billy's size and strength. Billy even hit so hard that he broke an aluminum bat at the camp. He almost hit one over the fence at the game and the Shelton Team was there including Bobby Sprowl. That was impressive because we have one of the longest fences in the league at our field.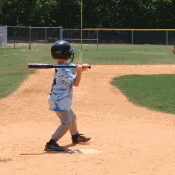 They all thought my Bradford was sooo much fun. They said that he was a great little player but that he had more energy than any kid should have. They joked that they could put Bradford at first and he would be the first one to the ball even it was hit into left field. He showed great improvement at the camp.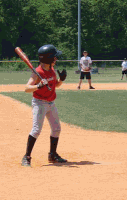 In many pictures you will see Brandon playing up with Billy's age group. After the first day the coach came to me and said that he wanted Brandon to play up with the high school age group. (Brandon is 11, going into the 6th grade.) We let him play up and he did a great job. The coach in the picture acting like he is going to hit Brandon is Coach Kimbrell. He has said for two yrs that he has a scholarship waiting on his desk for Brandon right now. After the camp, he told us that he didn't think Brandon would ever get to use it because he thought Brandon would get much bigger and better offers. He said that Brandon is more technically sound than any kid he has ever seen. He said that even Bobby Sprowl (who doesn't give out compliments very much) was bragging about this standout kid from Scottsboro named Brandon Womack when he was on the phone with some of his scouting buddies.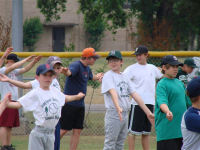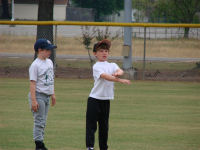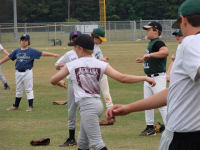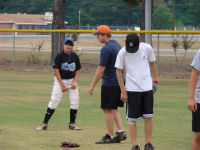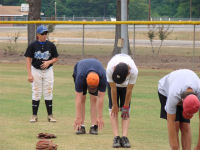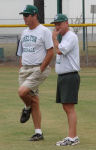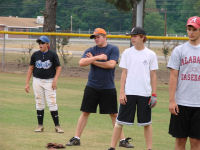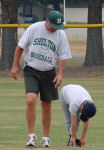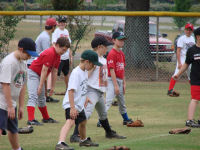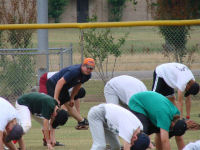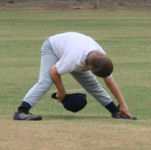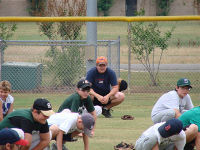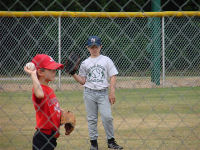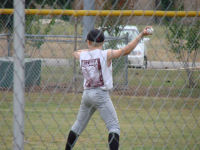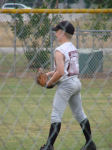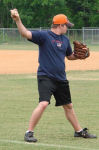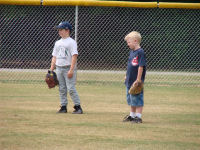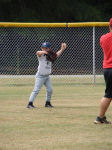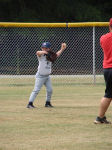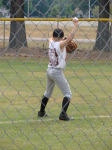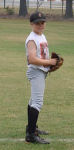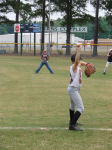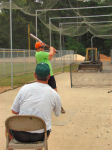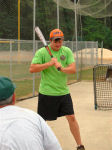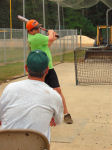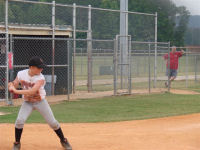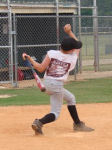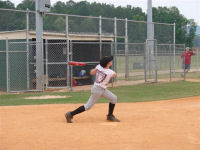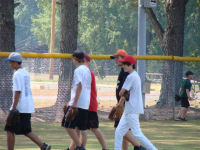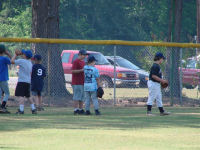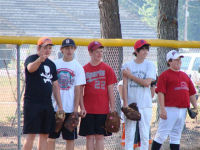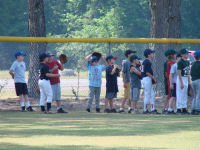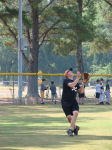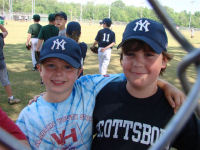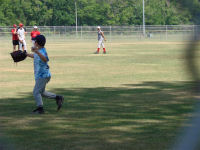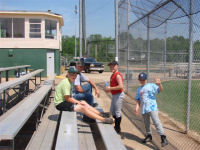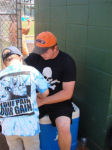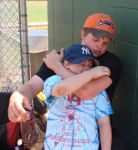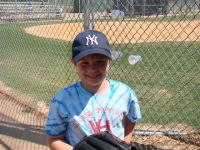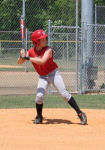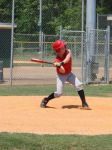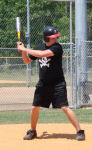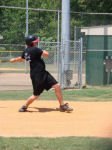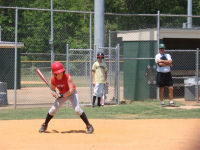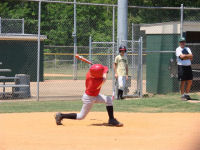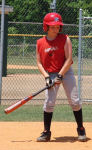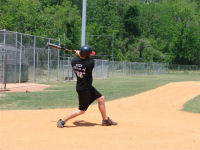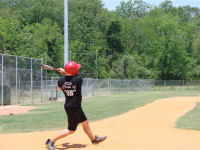 <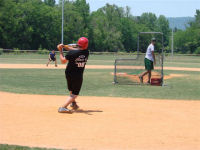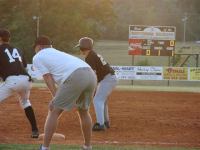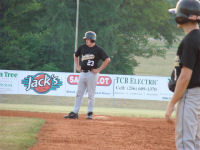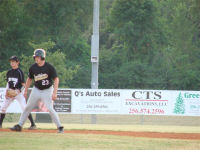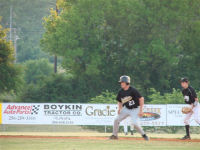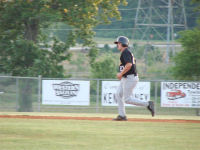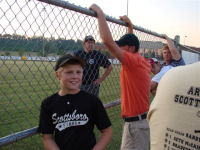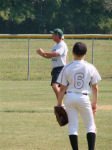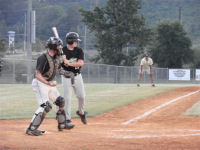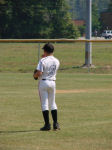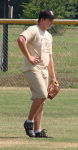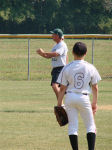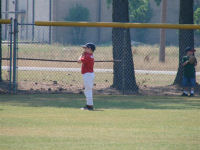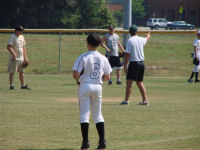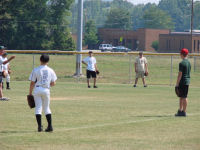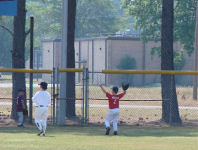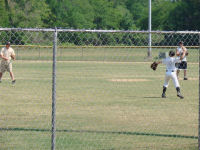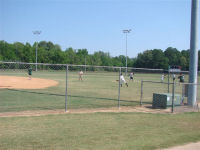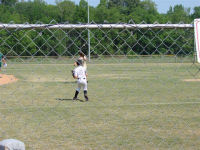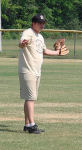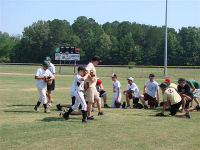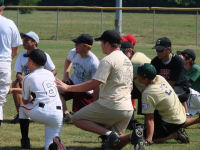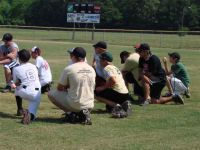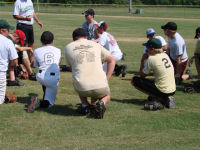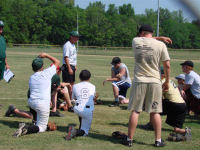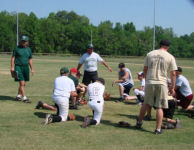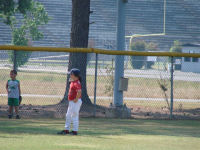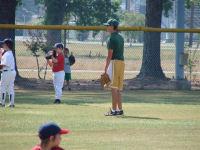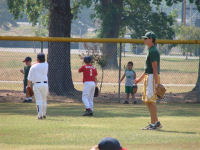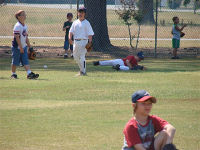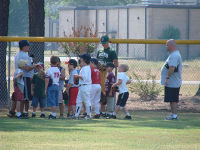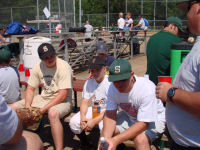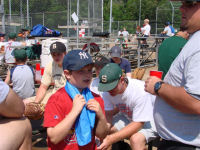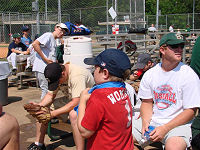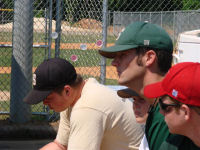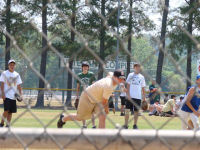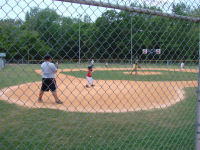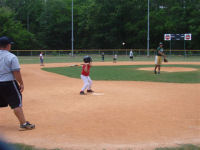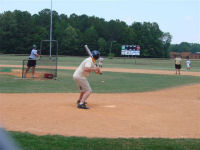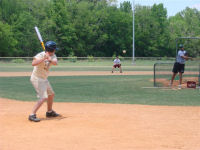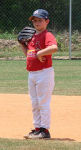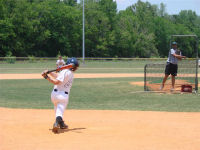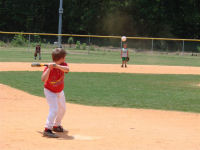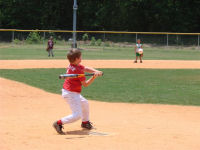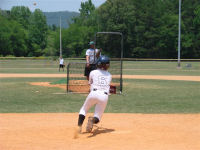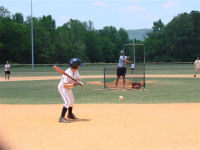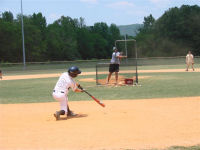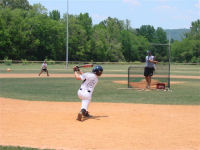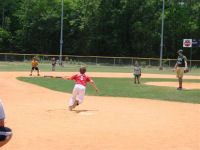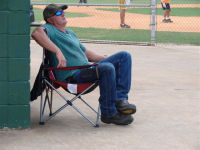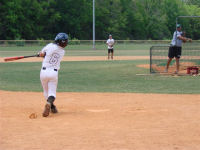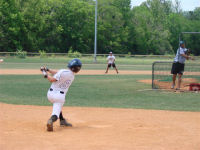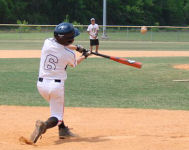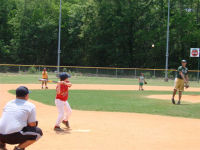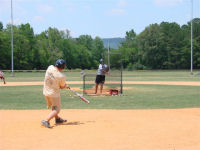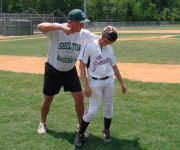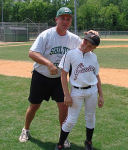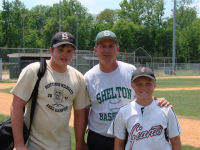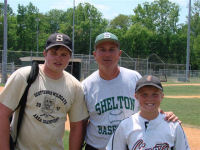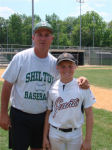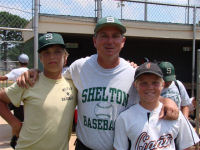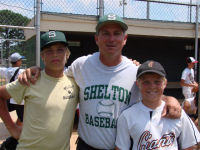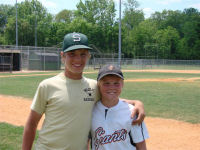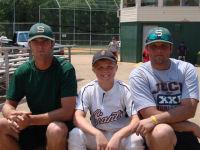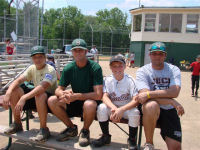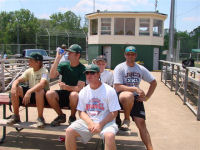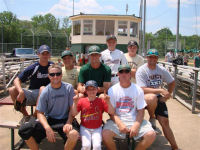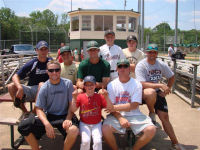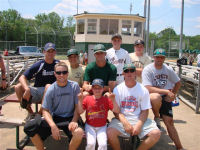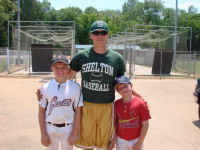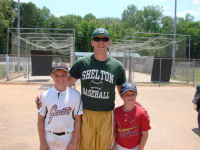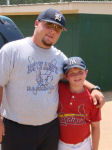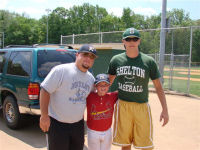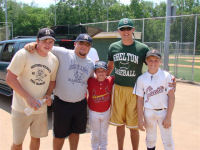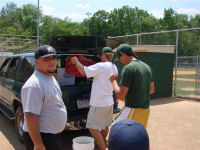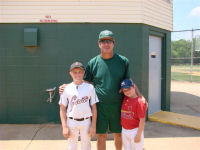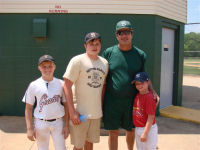 Return to the Main Womack Page
Return to Aunt Kathy's Main Page